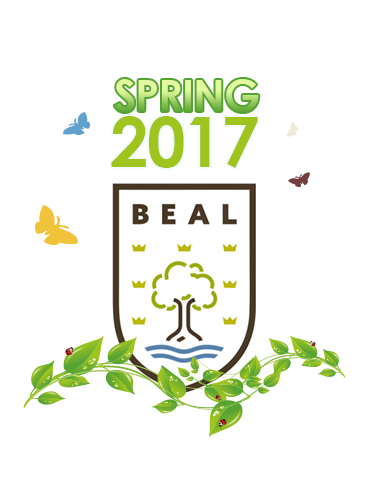 Even better if….
Spring Term 2017
Only 10 weeks left for Year 11 – learn from mistakes made in mocks, make the most of your half term, deactivate Facebook/ Instagram etc. and start revising NOW!

Year 9 into 10 Progression Evening is on Tuesday 28th

Year 9 and 11 students are busy opting for their GCSE and Sixth form choices. Year 11 Information, advice and guidance sessions are going well and Year 9 sessions start after half term.

Sixth Form students should note that the school day starts at 8:25 every day for all Year 12 and 13 students regardless of whether they have a lesson or not.

Thank you for reading the uniform reminder letter. Please help your child to be 'ready to learn' next half term.

Certain items are prohibited in school – for a full list please see DfE Guidance on prohibited items.

We will be reviewing our parking on site after half term. Unfortunately, some parents do not park considerately.

Please remember that learning and safeguarding come first at Beal. Consequently, meetings with staff are by appointment only. Please telephone or email if you wish to arrange a meeting.

If you need to collect your child or drop something off, please do so via reception

Thank you for your feedback on our positive and purposeful Parents' Evenings. Any suggestions for further improvement are welcomed and noted.